Keseca Veterinary Clinic, PLLC
Located on Routes 5 & 20 in Geneva, NY,
Keseca Veterinary Clinic has been serving farms in the Finger Lakes since 1984
Its name originates from three of the lakes that surround the practice area: Keuka, Seneca and Canandaigua.
Our four licensed and accredited veterinarians serve clients in Seneca, Yates, Ontario and Wayne counties. We service hundreds of herds, ranging from backyard hobbyists to small family farms to larger commercial dairies.
In addition to our veterinarians, we have a licensed veterinary technician and microbiologist on staff to serve your milk quality needs. Our milk quality team will travel outside our four-county area to consult with dairies and help address their mastitis challenges.
Every dairyman assumes that their vet cares about their cows. We all want our cows to be healthy, productive and produce high quality milk. And recognizing the impact that it has on the health of the animals, dairymen and vets pay attention to the cows' environment. Our barns should be well-ventilated, comfortable, cow-friendly and worker-friendly.
But what about the people that work with the cows?
Don't they have a huge impact on our cows' health too?
Workers who are well-trained, feel valued and understand WHY what they do is important take better care of cows, which in turn makes the cows happier, healthier and more productive.
The team at Keseca recognizes that true success on the dairy requires paying attention to all three of these areas – the cows, the environment and the people. Keseca is dedicated to helping you manage all three of these areas well.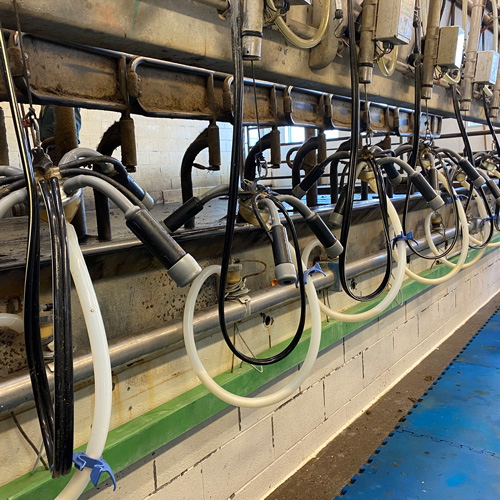 If there's one question we hear over and over again, it's
"Can you do something about the milk price?"
If you are not currently getting the highest quality premium that your co-op offers, then the answer is YES! We can help you to get more money for your milk by maximizing your milk quality.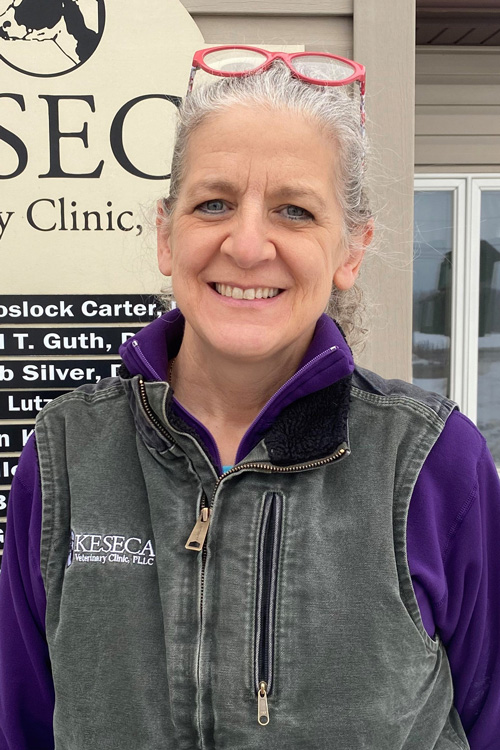 Dr. Brenda Moslock Carter
Owner, Veterinarian
Growing up on a small beef farm in central PA, Dr. Brenda always knew she wanted to be a large animal veterinarian. She received her BS in biology from Penn State University, and her DVM from Cornell.
After graduating in 1994 she came to Geneva to work for Dr. Art Sherman at Keseca, and she never left. She and fellow associate Dr. Dan Guth bought out Dr. Sherman in 2004, and upon the retirement of Dr. Guth she took over ownership of Keseca in 2021.
Recognizing how important milk quality is to the success of dairies, she started Keseca's milk quality lab in 2004. Keseca's reputation as a leader in milk quality has led her to become a requested speaker at veterinary meetings in the US and Canada. She is also a guest lecturer for Cornell's Summer Dairy Institute.
Besides milk quality, Dr. Brenda enjoys delving into Dairy Comp records to root out management opportunities and helping clients maximize the reproductive efficiency of their herds. 
She also serves on the Teat Health Committee for the National Mastitis Council. Outside of work she enjoys mountain biking, sailing and gardening. She lives near Geneva with her husband Curt, son Connor and a few small four-legged friends.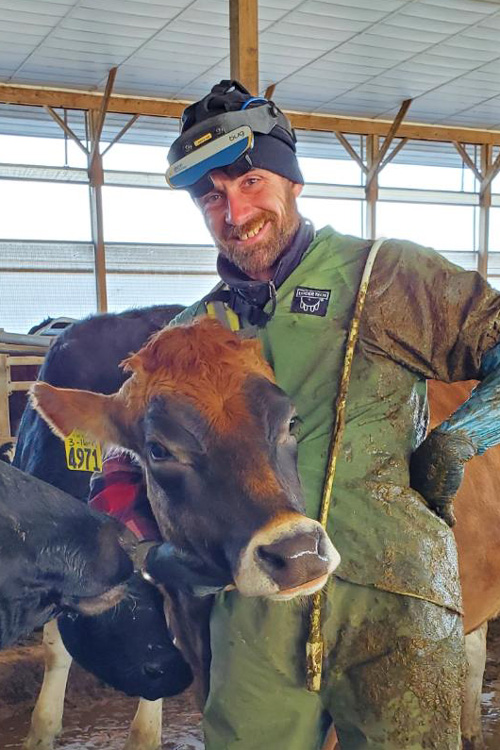 Dr. Jacob Silver
Associate Veterinarian
Hailing from Tennessee, Dr. Jacob took the scenic route before settling in at Keseca. He graduated in 2003 from Texas A&M with a degree in Animal Science before heading to NY for vet school.
After graduating from the Cornell Summer Dairy Institute and receiving his DVM from Cornell in 2007, he worked at a practice in northern NY and then in New Zealand for the calving season. He joined Keseca at the end of 2008 and we've been trying to decipher his handwriting ever since!
Dr. Jacob loves working hands-on with cattle, and helping dairymen and their employees (both English and Spanish-speaking) to learn and improve their management skills.
He lives in Stanley on 10 acres along with his five girls, a variable assortment of livestock, pets, an orchard and a large garden. When he's not working, he can be found either sailing on Seneca Lake, hiking, biking, playing or working on his 135-year-old house.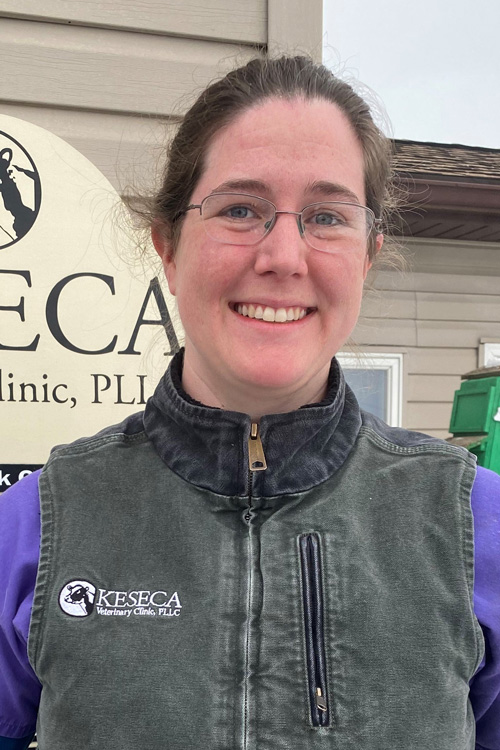 Dr. Kaitlyn Kremer
Associate Veterinarian
A native of Upstate New York, Dr. Kremer began working with dairy cattle and small ruminants in high school and followed her passions for agriculture and health into veterinary medicine. She completed her BS in Biochemistry at SUNY Geneseo and her DVM from Cornell University in 2015.
Dr. Kremer is a graduate of the Cornell Summer Dairy Institute and completed an internship in Food Animal Medicine and Welfare at the University of Illinois College of Veterinary Medicine. She came back to the Finger Lakes in 2016 and worked in mixed-large animal practice for two years before joining Keseca in 2018.
Dr. Kremer believes successful farms depend on healthy future generations, both animal and human, and is developing specialties in youngstock management, facility design, and employee training. She is conversant in Spanish. Dr. Kremer also has a growing small ruminant client base, providing herd and individual-animal medicine.
She is a classically trained singer, and lives just outside of Geneva with two cats, a lot of plants, and continually expanding plans for next year's garden.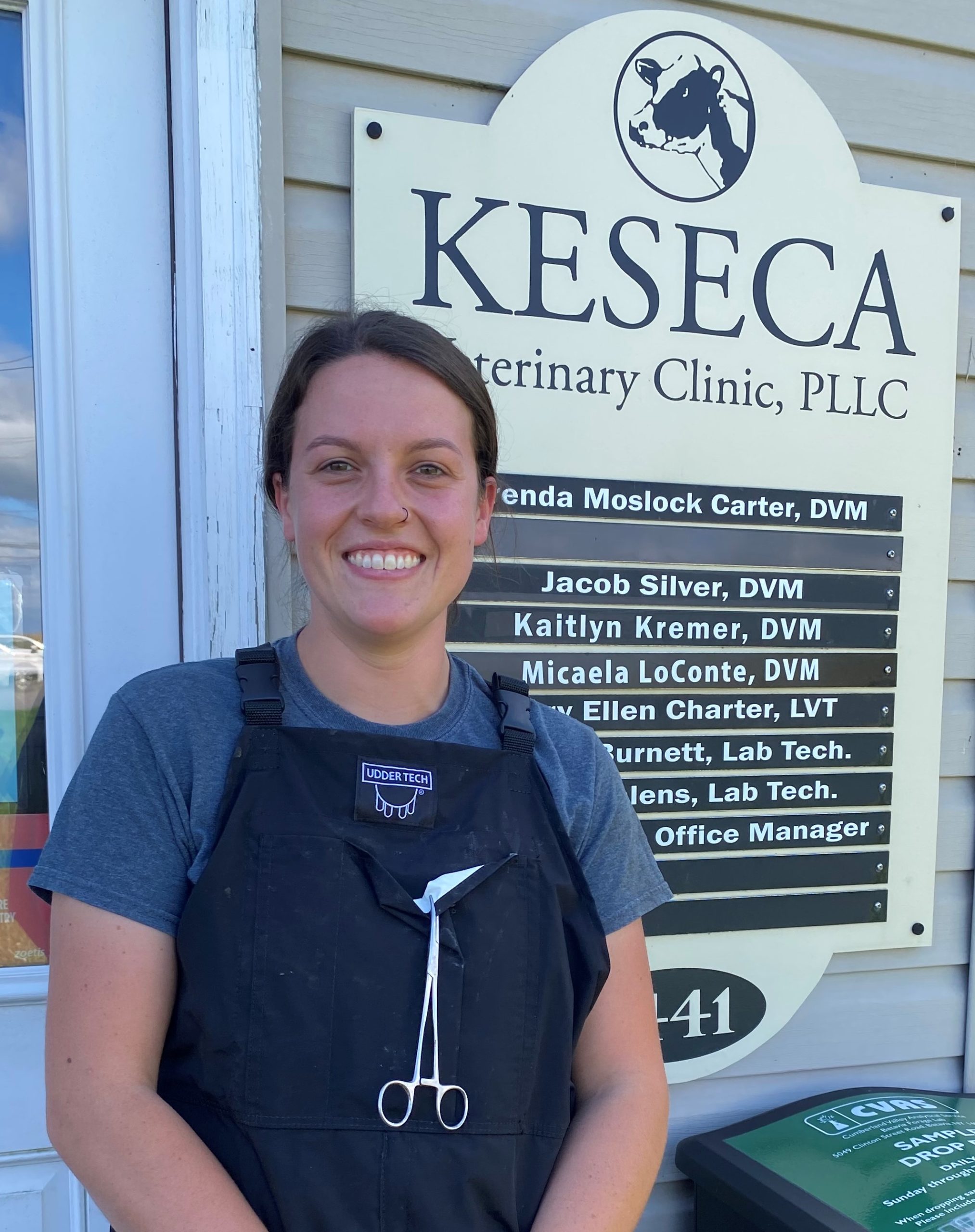 Dr. Micaela LoConte
Associate Veterinarian
Originating from Central New York, Dr. LoConte grew up with a wide variety of veterinary experiences but found her passion in dairy medicine. She completed her BS in Biochemistry with a double major in Music at Hobart and William Smith Colleges in 2016.
Dr. LoConte is a graduate of the Cornell Summer Dairy Institute and received her DVM from Cornell in 2020. She also completed a two-week clinical rotation at Quality Milk Production Services. After graduation she spent a year at a mixed large animal practice in Central Pennsylvania seeing cows, sheep, goats and everything in between before returning to Geneva to join Keseca. 
One of her favorite aspects of the profession is the people she gets to interact with on a daily basis, and the cows that they take care of. Milk quality and parlor evaluation have been a passion for Dr. LoConte, as well as cow comfort and facility management. There are many aspects of the dairy industry that she is excited to continue to learn about.
Dr. LoConte is excited to be back in the Finger Lakes with her husband, Trevor and two dogs, Rosie and Kojack. Some of her favorite things to do when not spending time with cows include hiking, kayaking and playing the flute.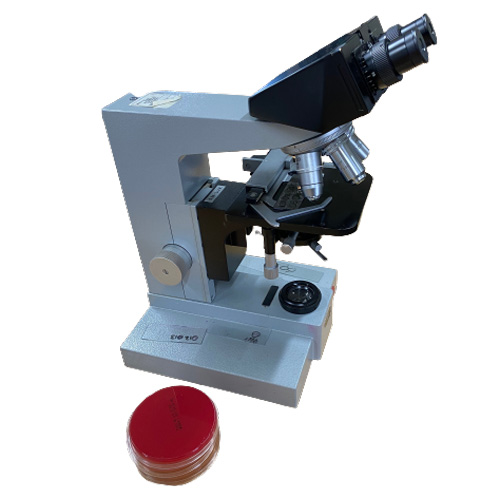 Denise Burnett
Microbiologist
Denise Burnett has worked with Keseca as a microbiologist for 12 years.
She received her BS in Environmental Studies and Public Health from SUNY Binghamton, and her Masters in Biology Education from SUNY Oswego. She taught microbiology, medical microbiology and immunology at Keuka College, and worked as a microbiologist for Dairylea and the Syracuse Research Corporation.
She also manages Human Resources for her family's trucking business. She has been a vegetarian for about 30 years with a belief that all life is valuable.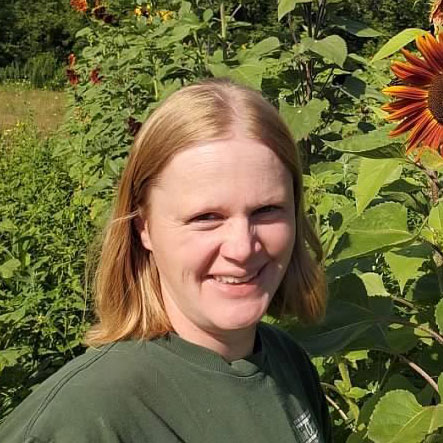 MaryEllen Charter
Licensed Vet Tech and Director of the Lab
Mary Ellen grew up on her parent's 300 cow dairy farm in Romulus. She got a BS in Biology from SUNY Geneseo and her Licensed Vet Tech degree from SUNY Delhi. She started her Vet Tech career down at Cornell, where she worked in the Ambulatory Department and then in small animal cardiology.
She started at Keseca in August 2004, and has been working hard at building the lab and Keseca's Milk Quality Services ever since.
As her reputation grew, she became a requested speaker on utilizing an in-house lab for milk quality and troubleshooting calf health issues. Most recently, she spearheaded bringing BioPRYN to Keseca.
She enjoys hiking, camping, baking and canning. She has a very spoiled English Setter named Junie, who serves as Keseca's official greeter.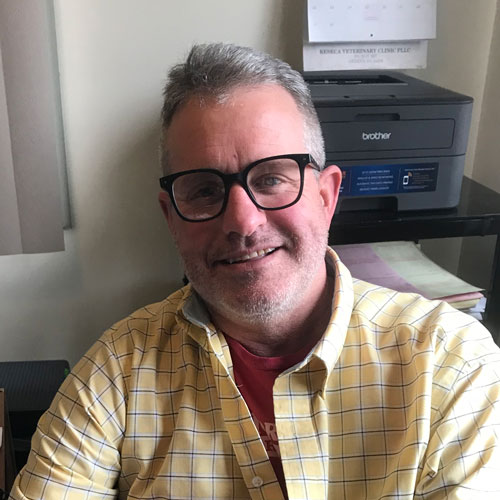 Steve Galens
Lab Technician and Dispatcher
Steve grew up in Clifton Springs on a 3rd generation dairy farm. In the
mid 1980's he joined the Peace Corps, where he used his dairy farming
knowledge working with indigenous farmers in Guatemala. He met his wife
Hope there and they eventually landed on the home farm where he grew up.
They currently reside there with their 3 children Max, Eva, and Perry.
Steve and his brother Paul then transitioned to organic, selling their
milk to Horizon Organic, and winning many National awards in the process.
In addition, he also sold raw milk for nearly 10 years. In 2017 he sold the cows and eventually began working at Keseca Vet Clinic.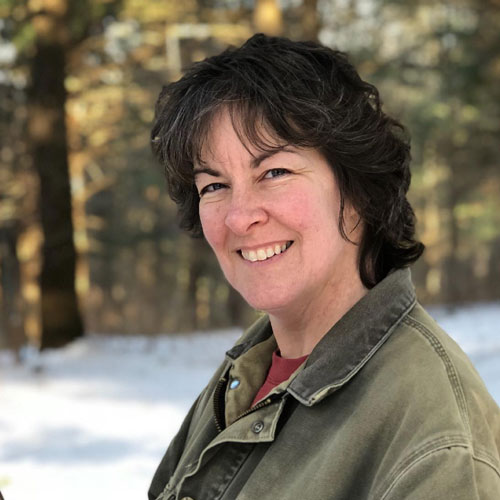 Linda Davis
Office Manager
Linda grew up in Hamlin, NY and moved to the Finger Lakes in 1996 for the peacefulness of the beautiful hills and lakes.
An Ornamental Horticulture degree got her foot in the door at the Experiment Station, in the lab and the field, and Cornell Cooperative Extension of Yates County. She has also worked in the office at UPS.
Her customer service experience, background contact with farming and shipping logistics brought her to Keseca in January of 2018.
She is a gardener with a special fondness for trees and the need to hike among them.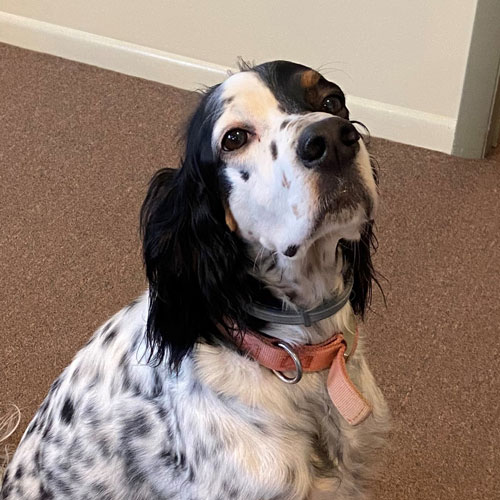 Junie
Official Greeter and Clinic Mascot
Junie was born in March of 2016, one of seven English Setter pups. She was delighted to be chosen by a wonderful lady who works at a vet clinic so she can go to work with her every day.
Junie takes her job as Keseca's official greeter very seriously, and until Covid came along would come out from underneath Mary Ellen's work station to say hello to clients who came into the lab.
She misses her job, and hopes that Covid will soon go away so she can get back to greeting clients and getting petted by more than just the people she sees every day.
Her favorite hobbies are stealing slippers, chasing flies and doing silly tricks for cheese.
"Keseca is very farm-oriented, and they're like one giant family. It's truly a joy to call the clinic."

Visit Our Office
1441 NY-5 & 20
PO Box 267
Geneva, NY 14456
Your Farm Animals Deserve The Best
They deserve the best animal care
and the best training for the people working with them.