From routine herd health to emergencies, we've got you covered!
We can help identify the bottlenecks on your dairy
Reproduction/
Ultrasound Service
Using Ultrasounds
for Earlier Diagnosis and More Information
Milk Quality/
Udder Health
We can help you meet your milk quality goals
Bilingual Employee
Training
Successful Farms Are Built on Successful People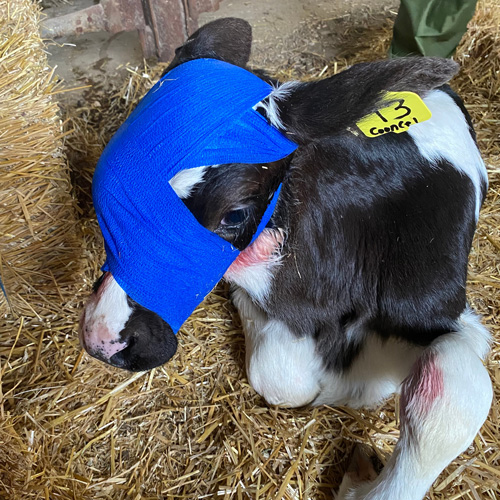 Routine herd health work makes up the cornerstone of our practice. From reproductive examinations to vaccine & treatment protocols to regular records analysis – we flex to your needs.
For sick animal services we ask that you call in by 9:00 am whenever possible, enabling us to plan our days most efficiently. You will receive a call when a doctor is on the way so that you can have your animal restrained when we get there.
Calls that come in after hours get forwarded right to the doctor on-call, so you can speak directly to the person who will take care of your emergency.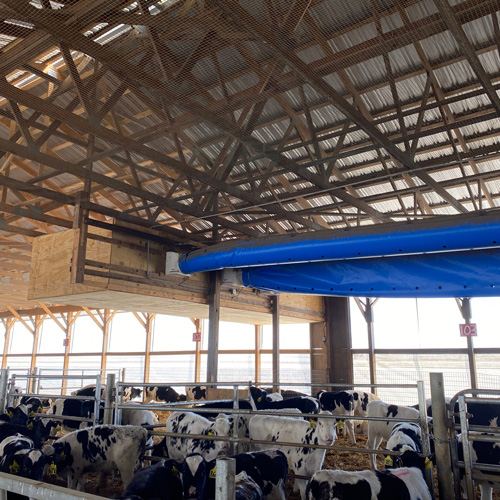 Calf care / heifer management: Providing routine calf health audits, we evaluate the whole heifer rearing system from sanitation, colostrum management, feeding programs, sick calf management and facility design.
Transition cow risk assessment: We can help you identify bottlenecks in your transition cow program with our comprehensive risk assessment tools, helping you to minimize metabolic diseases and maximize peak milk.
DairyComp 305 records analysis: Let us take a deep dive into your data to identify opportunities for improving your dairy's performance.
Facility analysis: Our veterinarians can evaluate your current facilities, including a ventilation assessment and cow comfort audit to identify opportunities for improvement.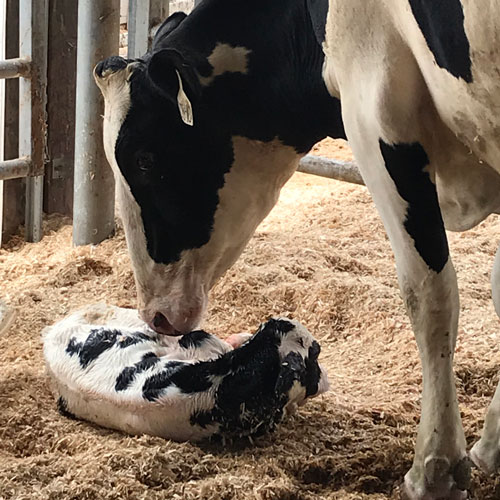 Reproduction / Ultrasound Service
Using portable ultrasounds, we can provide pregnancy diagnosis earlier than traditional palpation, with fetal sexing capability, more accurate detection of twins and ovarian structures, and better diagnosis of uterine problems.
Additional specialized services include bull breeding soundness exams, DairyComp305 and PCDart records analysis, and creation of farm-specific breeding programs.
We also offer BioPRYN blood pregnancy testing for cattle. BioPRYN is an enzyme-linked immunoabsorbant assay (ELISA) that detects levels of Pregnancy-specific B Protein (PSBP) in the serum of pregnant animals.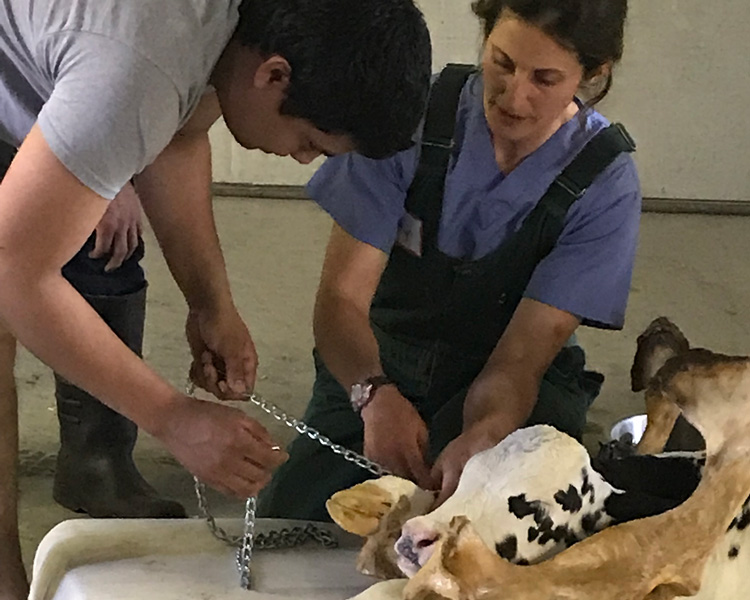 Bilingual Employee Training
Successful farms are built on successful people! However, employee training can easily get overlooked in the chaos of daily demands.
Offering bilingual (Spanish/English) services, we are committed to providing farms with customized animal-health training. Services range from working one-on-one with employees, to formal group trainings and development of digital/online training resources.
If conflicts arise between your employees, we also offer bilingual mediation services. We are willing to travel beyond our practice area to provide employee mediation and training services.
Contact us to talk about how our bilingual services can help on your farm.
I really like having my vet involved as part of our dairy's team, and value their input during team meetings. I appreciate the relationships I've built at Keseca over the years.
– John D.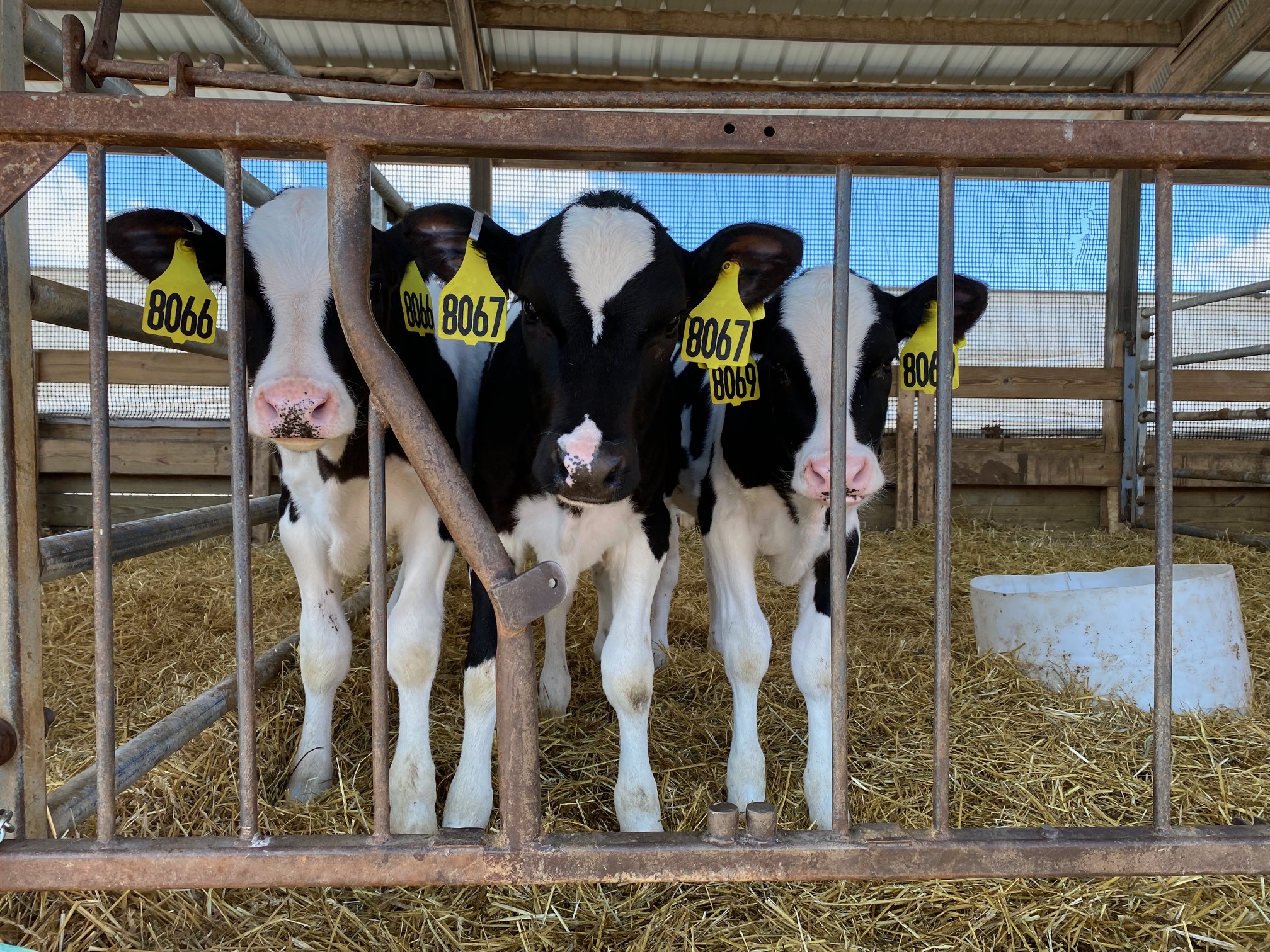 Visit Our Office
1441 NY-5 & 20
PO Box 267
Geneva, NY 14456
Your Cows Deserve The Best
They deserve the best care
and the best training for the people working with them.